Doctors & Staff
Meet the experienced and friendly doctor and staff who make Precision Eye Care the leading provider of vision care products and services in Waconia.
---
Dr. Heather A. Tuttle – Optometrist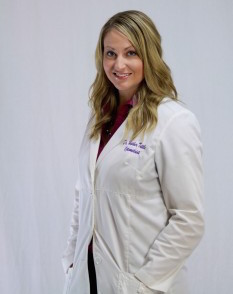 Dr. Heather Tuttle grew up in Mitchell, SD.  She obtained her Bachelor's degree in Biology while at South Dakota State University. After growing up needing glasses at an early age, she knew she wanted to pursue a career in optometry to help others like her.  She moved to the West Coast where she attended Southern California College of Optometry.  She completed clinical work at Phoenix Indian Medical Center, San Diego Naval Medical Center, and Omaha Eye and Laser Institute.  In 2007, she graduated from SCCO Magna Cum Laude.  After graduating from optometry school, Dr. Tuttle wanted to move closer to friends and family in the Midwest and moved to the Twin Cities.  After gaining experience working in a variety of different optometric settings and clinics, Dr. Tuttle opened Precision Eye Care in January of 2012 with the goal of providing exceptional eye care and personalized service.
Dr. Tuttle and her husband, Jason reside in Minnetrista. Her husband is a PhyEd and Special Ed teacher at Mound/Westonka. They have a 7 year old son named Porter and a Dachshund mix dog named Bailey. Dr. Tuttle enjoys spending time with her family and friends, golfing at Island View, and keeping up with her active little boy and all of his activities.
---
Jamie – Office Manager, CPO and ABO Certified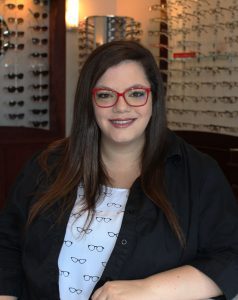 My previous experience as an Optician helped me begin my Technician role at Precision Eye Care in February of 2016. I am a Certified Paraoptometric to better serve our patients and continue my education. My favorite part of my day is meeting new people and helping with their exams and eyewear.
I love living in Waconia with my husband, Kyle, our cat, Rya, and our dog, Barkley. In my free time, I love to spend time with family and at our cabin.
---
Jules – Optician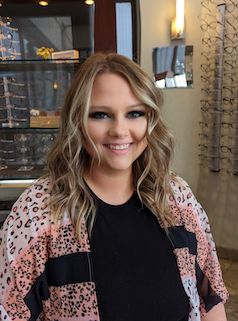 I worked in the salon/beauty industry for five years before joining the Precision Eye Care team as an optician in 2021. My favorite part of this job is building relationships with every patient and finding the perfect eyewear that matches their style and needs! I love being able to help people see, while also incorporating my love for fashion and trends.
When I am not at work, you can find me checking out new restaurants in the community, enjoying Minnesota's many state parks and trails, and spending time with my family at the lake.
---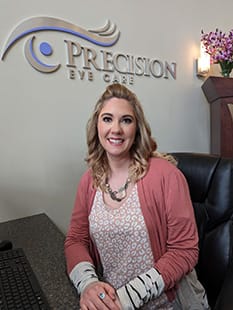 Lacey – Optometric Technician
I am originally from Rapid City, SD. I attended South Dakota State School of Nursing, West River and then worked in the nursing field for 4 years. I then took a break so that I could stay at home with my young children while we lived in Oklahoma and then Michigan. I am so excited to resume my career in healthcare. My favorite thing about my job is meeting new people and guiding them through their eyecare experience.
My husband, Scott, and I moved back to his hometown of Waconia in 2022. We have 2 children, Emma and Augustus. We have 3 dachshunds named Tungsten, Gabby, and Annie. In my free time, I enjoy spending time with my family, drinking coffee, and shopping.
---